Sorsele is located in the interior of Västerbotten – a small municipality with a wide range of fishing opportunities. Small might be the wrong word, actually: the size of the municipality is almost 8,000 square kilometres, and the fishing is absolutely world-class. Add to that the fact that there are only 0.33 inhabitants/km², and it might give you an idea of how much there is to discover.
Perhaps it's true what they say, that Sorsele is a true fishing paradise. There's something for everyone here! Regardless of what type of fishing floats your boat and what species you're aiming for, there are good alternatives. If you follow the national river Vindelälven, the Vindel River, from Gargnäs in the south to Ammarnäs in the north, you'll find many gems to explore. From more well-known waters to hidden corners. If you want to find out more – join us on our fishing road trip.
A fishing trip
This will take you all the way from the forest country up to the mountains, and the trip will let you experience the magical fishing here, the like of which is probably difficult to come across anywhere else in the world. Besides, you'll pass plenty of stunning views along the way! Bring a map to help you discover both famous fishing waters and more hidden gems.
Click on [ ] to bring up the map details on your mobile or desktop (at the top right corner of the map).
1. Gargnäs (Norrvägen)–Blattnicksele 31 km
Near Gargnäs, often referred to as the village between the sky and the water, your fishing road trip along the Vindel River commences. There are a number of tiny villages surrounded by water in this area, and it's easy to imagine there are plenty of opportunities for everyone here to enjoy good fishing. The salmon has its main spawning grounds right here around Gargnäs, in the national river Vindelälven. You can hike along the river here, or rent a boat and fish for grayling or trout – or perhaps you'll be lucky enough to meet the celebrated salmon.
Don't miss the little gem Gargån. This smaller river starts in Gargaure by the border with Norrbotten and meanders through woodlands and marshes down to the Vindel River. Amble along the banks of the river with your fly-fishing rod, looking for trout and grayling rising. Further up the Gargån you'll find the fly-fishing stretch, with fine trout.
Are you bringing the family? If so, there are many easily accessible lakes with pike, perch, and whitefish (and more) that are excellent. In lake Stor-Sobbträsket there's a boat for rent, and at lake Krutträsket there is a shelter where you can prepare lunch over an open fire. If you take a small detour west there's an area called Juktåns Mellersta FVO. Apart from the pleasant stream fishing for grayling and trout there's also a fishing spot here that's accessible for those with reduced mobility, and famously large Arctic char in lake Sandsjön.
2. Blattnicksele–Sorsele 23 km
The fishing road trip continues with the stretch Blattnicksele–Sorsele. There's a lot of easily accessible fishing already in the village Blattnicksele itself, both in streams and ponds, and not least in the Vindel River where you can find both grayling and trout. Or perhaps try your luck in one of the nearby lakes? If luck is nowhere to be found, there are local fishing guides to give you a helping hand. If you need to fill your lunch box or put some fuel in your car there's both a petrol station and an ICA supermarket in Blattnicksele, as well as a camp site and cabins for rent.
Further along the E45 you'll soon get to the small town Sorsele. The setting is lovely, partly on an island, Holmen, in the middle of the quietly winding Vindel River and partly on Backen, the mainland where the E45 and the Inland Railway pass through. In Sorsele you'll find most things you might need: supermarkets and petrol stations, Järnhandeln (a hardware store that has it all), outdoor shop Eldmark, cosy accommodation options, places to eat, and of course the Visitor Centre where you can fill up on flies, leaders and fishing licences for your entire stay.
3. Svergoträsk
Not far from town you'll find the rapids Stensundsforsen, one of the best grayling rapids in the Vindel River. It's also well worth a visit if you want to fish for large trout or pike. Lake Norra Svergoträsk is well known among fly fishermen for its huge trout and Arctic char. When the mayfly hatches, even larger fish become particularly active and can be caught on dry flies either from a float tube or from a rented boat. Excitement is in the air when you throw a line and wait to see if a large one will bite. It's simply too good not to be experienced.
About the fishing route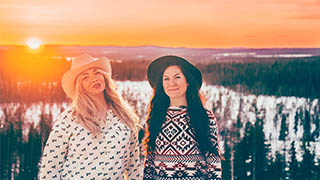 This trip was created by Therese Lundin and Sanne Brännström at Re-Wild Creative Studio, a communication agency close to nature. Therese and her partner also run the mobile fishing centre in Sorsele called Trace of Wild. They can provide you with plenty of information about fishing in the Sorsele area.
Ephemera Vulgata
Ephemera Vulgata, the mayfly, was described already in 1758 by Carl Linnaeus. When the mayfly hatches, the large fish rise to eat from the surface.
4. Sorsele–Grannäs 24 km
Sorsele has some of the best fishing in the world: 15 kg pike, 10 kg salmon, 5 kg trout, 3 kg arctic char, 2 kg grayling and 1 kg perch – it's all possible within an hour's drive. Stay for a couple of days and you'll have all the options. If you're looking for somewhere special to stay, don't miss the gem Borgjaur Jakt- och fiskecamp. Here you can rest in red log cabins in a fairy-tale setting and finish your day's fishing in the wood-fired sauna, taking a quick dip in the stream every now and then.
Further upstream the Vindel River you come to the village Grannäs and Storvindeln, a long and narrow lake in the Vindel River. In recent years the stock of large trout in Storvindeln has improved and there's also a chance of catching really large pike here. Giertsbäcken is a small tributary of the Vindel River not to be overlooked – a place where you can experience the fishing of your life, looking for grayling and trout. Along the special stretch, grayling weighing in at more than a kilo are often caught. Not to mention the feeling of happiness sneaking around in the lush surroundings, looking for fish.
Fishing licence
Here you'll find links to fishing rules and fishing licences in the area.
Fly fishing is more than just catching a fish. First of all, you have to pick the right fly.
Then you have to boil coffee over an open fire, listening to fishing stories that are completely out of touch with reality whilst keeping a straight face.
Then you create your own memories for life.
5. Grannäs–Ammarnäs 64 km
The last stretch between Grannäs and Ammarnäs takes you from the embrace of the forest country all the way up to the wide expanses of the mountain area, with the mighty Vindel River flowing next to you all the way. You pass the Gillesnuole Chapel, the mighty waterfall Brudslöjan (the Bridal Veil) and Hemfjäll, 'the village with the view', before it's time for your first fishing stop at Övre Sandsele.
What Övre Sandsele, Kraddsele and Ammarnäs have in common is that the Vindel River is the main focus and during summer it's all about grayling and pike. If you are a pike fisher, don't miss the pike fishing stretch. Along the way there are plenty of well-maintained areas where you can stop and have a rest.
Fly fishing in

Sorsele
There are those who claim that the fishing around Sorsele is world class – and who are we to disagree.
Paus från fisket? Då är mäktiga vattenfallet Brudslöjan är ett poplärt utflyktsmål, likaså Gimegolts. Den 1,5 kilometer långa dalgången som omges av gammal tallskog.
6. Ammarnäs
You've arrived at your final destination: Ammarnäs, but the adventure doesn't end here! The smaller rivers Vindelån and Tjulån are great waters for grayling and trout. In lake Akkastjärn there's an unique opportunity to fish for Ammarnäs trout in a mountain environment, just a stone's throw from your car and in a setting that's accessible to those with reduced mobility. Up at lake Tjulträsket and further out into the mountains the water becomes state-owned, and you can book a helicopter with one of the guide companies or go on a hike to find your own little piece of paradise in this alpine area. Perhaps you might even charm the elusive Greta Garbo of the mountains, the mythical Arctic char?
Packaged fishing
In Ammarnäs there's Ammarnäs Wärdshus, run by Fish Your Dream, and Ammarnäs Guidecenter. Both are great accommodation options serving tasty food, and you can also book guided fishing at either place.
Part of theme: